Buy Pvc Skirting in Dubai
In order to protect the base of the wall, it has been a wise decision to invest in a high-quality skirt. Among the best water-resistant materials available, PVC Skirting Board Dubai offers an exceptionally elegant appearance. Furthermore, it labels and covers all the holes and voids on the surface and creates a flawless, beautiful surface.
PVC skirting Dubai is essential for forming a connection between construction materials. By using this product, you can extend the lifespan of your wall paint and protect the base from damage. We at Best Home Furniture Dubai provide the highest quality PVC skirting at an affordable price.
LIMITED TIME OFFER HURRY UP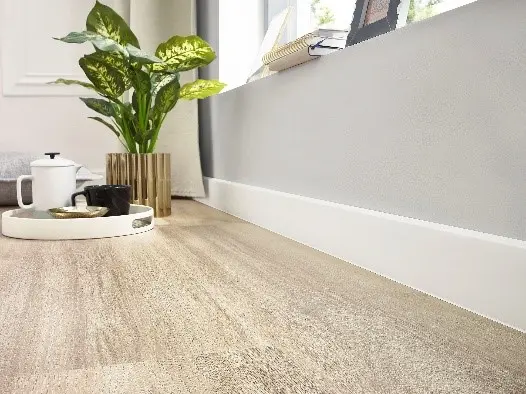 Best Pvc Skirting Supplier in Dubai
We offer a wide variety of PVC skirting with maximum performance and minimal maintenance requirements. For the most practical & ideal solution for your home, our Premium Quality Plastic Skirting Boards are the best choice. If you choose our skirting, you will not have to sand or paint it every year. It is our goal to design skirting boards that are flexible enough to accommodate uneven walls as well as being able to be easily cut to desired measurements. In addition to being easy to install, our skirting can be customized to fit any type of floor.
Pvc Floor Skirting Installation Services
The installation of skirting is straightforward. Skirtings play an important role in every home interior, as they protect flooring from numerous unwanted scars and conceal unsightly cables. Besides providing professional installation services at a reasonable cost, we are the leading supplier of PVC skirting in Dubai.
The PVC Skirting Dubai collection is available in a variety of profiles and heights. Our skirting provides a high-quality finish to your home that will last for many years. We have a team of expert installers with years of experience in this field. Their goal is to provide you with a home that is entirely customized within a short period of time. As far as installation services are concerned, we are offering the lowest price in the UAE for PVC skirting.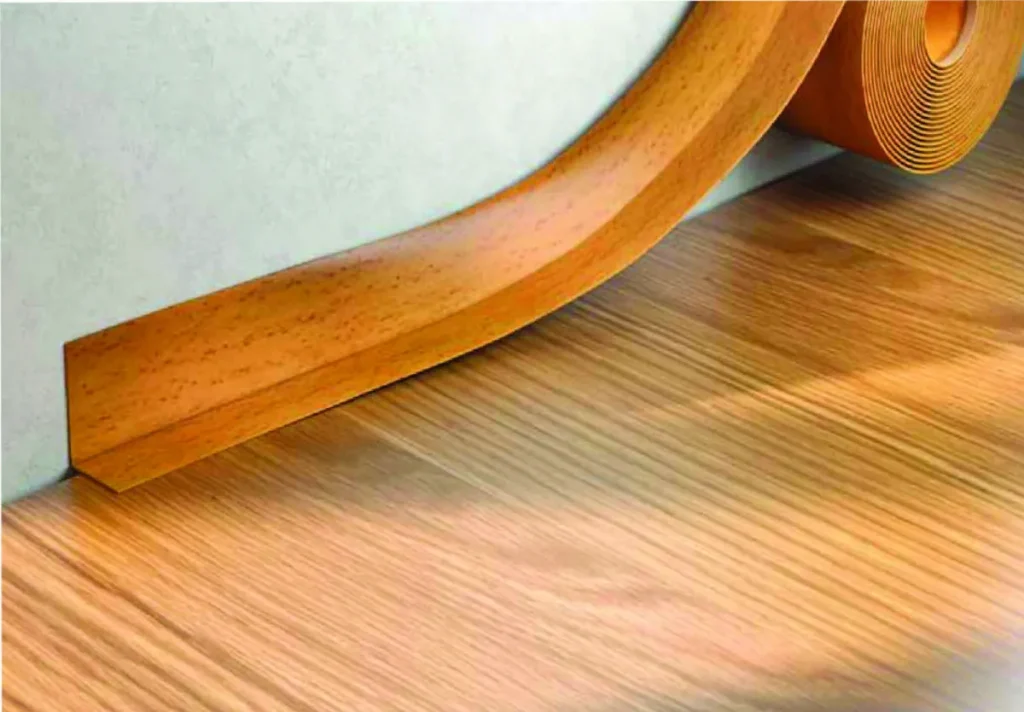 Pvc Tiles Skirting Shop in Dubai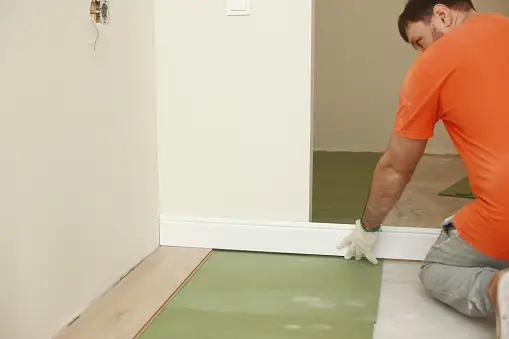 The versatile and popular choice of PVC skirting is perfect for adding the final touch to your interior design. As well as providing an elegant and seamless transition between the floor and wall, this durable and low-maintenance material is designed to prevent scuffs, scratches, and everyday wear and tear on your walls. You can select the perfect skirting for your decor by choosing from a variety of colors, styles, and finishes available in PVC. In addition to being easy to install, it requires minimal effort and time. Additionally, PVC skirting is moisture-resistant, making it the perfect choice for damp areas, such as bathrooms and kitchens. Enjoy both the aesthetic appeal and practical functionality of PVC skirting in your home.
Our customer support team will guide you through your shopping process for quick and simple experience.
Features and Benefits Of Pvc Skirting Dubai
A flawlessly clean and stunning floor can be achieved with our PVC skirting boards. They are durable and perform well. Since it is a heavy-duty material, it lasts for an extended period of time without requiring maintenance. The product acts as a strong barrier between walls and furniture and also prevents knocks from occurring.
As a result of its versatility, PVC Skirting Dubai is ideally suited to heavy traffic areas, particularly industrial settings.
It is extremely durable, strong, and heavy-duty to use PVC skirting boards

A reliable and long-lasting product

Provides a classy appearance to the floor

Ensures that the appearance is elegant and flawless

Hide or cover ugly wiring

Low maintenance and easy to install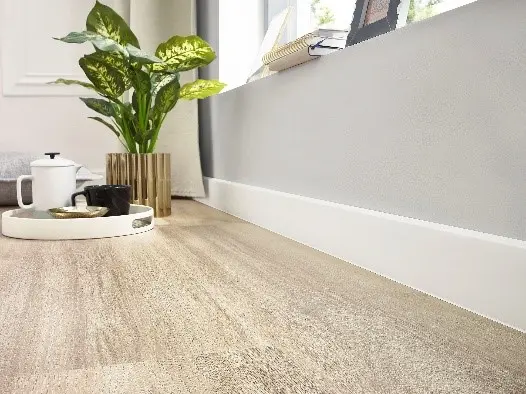 View Our Popular Services
We are one of the leading manufacturers of Best Home Furniture in Dubai in the market today. Custom furniture can be made or old furniture can be redesigned according to your specifications. We take great pride in everything we do. You will not have to worry about draining your wallet when you purchase our Customize Furniture in Dubai.
Trendy Pvc Skirting Dubai at Affordable Cost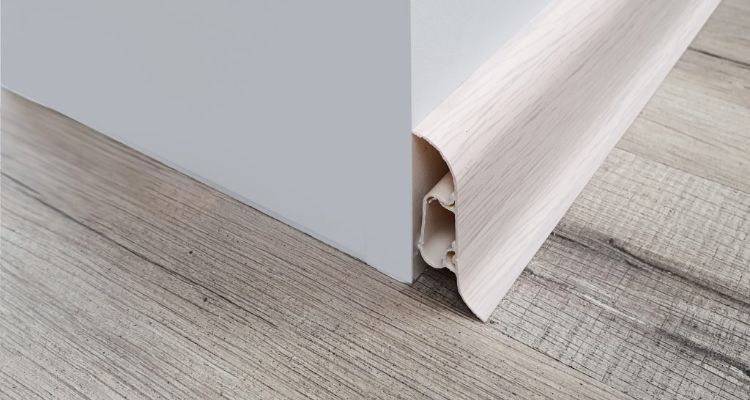 One of the best aspects of floors with a range of features is PVC skirting Dubai. Adding a PVC skirt may serve as a means of protection or decorative enhancement. You can choose from a variety of exclusive skirting styles and patterns. The PVC floor skirting Dubai we sell protects the joints between a wall's surface and the ground below.
Ensures that the uneven borders of the walls and floors are hidden and protected against all kicking and abrasion. In the PVC deck Skirting category, Flooring Dubai provides the highest quality goods and services. Adding an elegant and trendy appearance to the stairs and deck is possible with our Skirting in UAE. As far as versatility and flexibility are concerned, our PVC flexible skirting boards meet all requirements.
Why Choose Us For Cost-Effective Pvc Skirting in Dubai
Best Home Furniture Dubai, a pioneer in this field, is very sharp to cater to the needs of the customer in terms of new designs and styles. As a leading manufacturer of high quality PVC Skirting Dubai and floorings, we are known for providing elegantly designed products. As a company with a team of expert craftsmen, we strive to ensure our customers' satisfaction at all times.
We will provide you with the best guide to find the best-suited PVC floor skirting Dubai for your home if you require expert consultation. If you would like to schedule a free consultation with us, please contact us via email.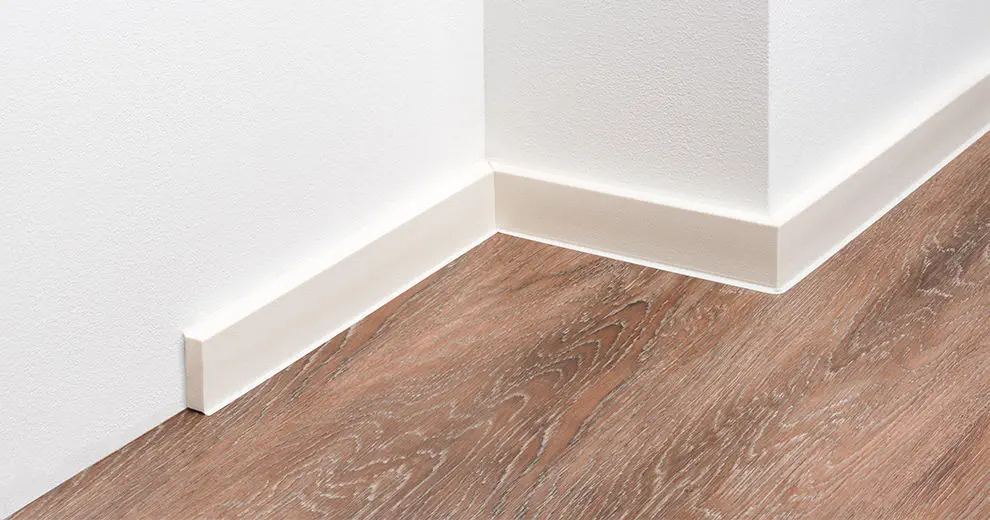 Faqs about Pvc Skirting Dubai
Polyvinyl chloride (PVC) skirting is a type of skirting board made from PVC. Usually used to provide a finished look to a room, it covers the joint between a wall and a floor.
PVC skirting has several benefits, including its durability, low maintenance requirements, and resistance to mold and moisture. Besides being easy to install, PVC skirting is also available in a wide range of colors and styles to suit any decor.
Yes, PVC skirting is generally less expensive than wood skirting. Even though the cost of PVC skirting varies depending on the type and style, it is typically less expensive than wood skirting.